2021/04/28 zoom webinar 10am PST | 1pm EDT | 7pm CEST


RESIST U.S. LED WAR! NO TO NATO!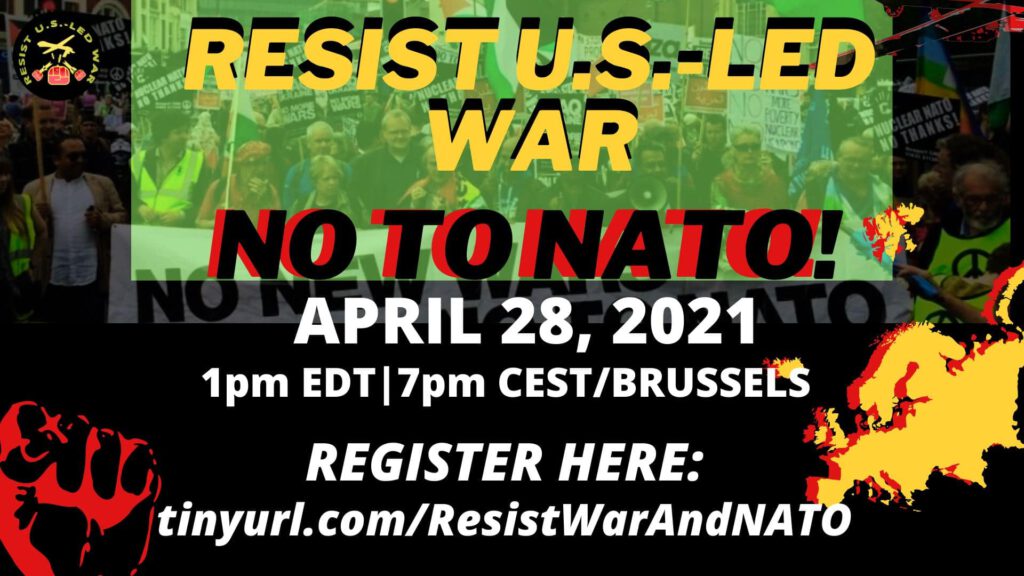 Join the Resist US-Led War Movement and International League of Peoples' Struggle-Europe for this webinar on NATO, the role it plays in ensuring US military supremacy, and strategies for building the movement to oppose NATO, war and militarism.
Featured speakers:
Antonio Tujan, Institute of Political Economy, on the global geopolitical situation
Ludo De Brabander, Spokesperson of VREDE vzw Belgium, on NATO 2030 and the "new cold war"
Joe Lombardo, Coordinator of United National Anti-War Coalition (UNAC), on building the anti-war movement
Moderated by Rhonda Ramiro, Resist US-Led War Movement
– JOIN THE EVENT VIA FACEBOOK –
---
Member of
and

Union of Cypriots – Ένωσις Κυπρίων – Kıbrıslılar Birliği
If you don't want to receive emails like this, please let us know here.