2021/01/24 | 19-21 h UTC+1


Divest-Reinvest:
Towards a Local Peace Economy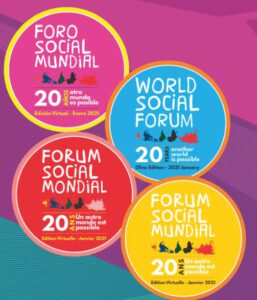 Divest-Reinvest: Towards a Local Peace Economy
January 24th, 2021, at 19:00 – 21:00 CET (UTC+1)
Organized by World Beyond War (WBW)

Join: https://actionnetwork.org/events/webinar-divest-reinvest-towards-a-local-peace-economy?clear_id=true
Speakers:
David Swanson

(USA), Co-Founder & Executive Director World BEYOND War

Kelly Curry

(USA) CODEPINK Local Peace Economy Organizer

Susi Snyder

(Netherlands), Coordinator for Don't Bank on the Bomb
Moderator: Greta Zarro (USA), Organizing Director, World BEYOND War
Description:
Divestment gives direct agency to individuals and communities to cut ties to destructive industries. In this panel, three leading organizers will present case studies of successful & diverse divestment models, including fossil fuel and weapons divestment. Beyond divestment, we will explore how divestment must be paired with reinvestment strategies that advance a just transition from a war economy to a peace economy.