2021/01/24 | 17-19 h UTC+1


Militarization and Migration – The World of Human Right Defenders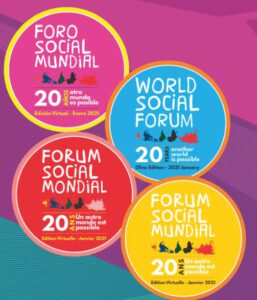 Militarization and Migration – the world of Human Right Defenders
January 24th, 2021, at 17:00 – 19:00 CET (UTC+1)
Organised PragueSpring2
join: https://zoom.us/j/94598083927?pwd=b2E1NGVTZUxUZjkyZnVjUnJYY2VpUT09
Speakers:
Daniela Gonzalez

(Mexico), Coordinator of the Human Rights Observatory

Father Alejandro Solalinde

(Mexico), on the "Casas de Migrantes"

Ismael Ortiz

(El Salvador), INJUVE – Institute of Youth in El Salvador

José Antonio Foronda

(Mexico), Lawyer, on Peoples Tribunals for Migrant

Piedad Cordoba

(Columbia), Colombian lawyer and politician who served as Senator of Colombia

Katerina Anastasiou

(Austria/Greece), Transform!

Europe
Moderator: Leo Gabriel (Austria-Mexico), Journalist and Anthropologist, Prague Spring II network, member of the IC of the WSF.
The priority given to national and many times nationalistic security in dealing with the worldwide phenomenon of migration has led to a militarisation of certain areas, especially on the borders between Central America, Mexico and the USA. What can civil society do to stop the ongoing violence and corruption and to promote a radical change of policies towards refugees and migrants.