2021/01/24 | 17-19 h UTC+1


For Peace, Justice & Democracy: U.S. Movement Perspectives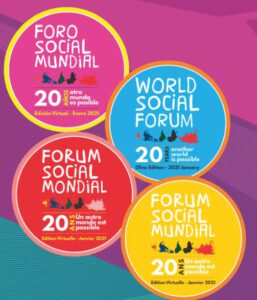 For Peace, Justice & Democracy: U.S. Movement Perspectives
January 24th, 2021, at 17:00 – 19:00 CET (UTC+1)
Organized by Campaign for Peace, Disarmament and Common Security (CPDCS)
Join: https://us02web.zoom.us/webinar/register/WN_r5PdLlVPTgiyNlJn_WpTrQ
Speakers:
Rev. Karleen Griffiths Sekou

(USA), Director for International Relationships and Organizing for the Black Lives Matter Global Network

Lindsay Koshgarian

(USA), Director, National Priorities Project

Michael Klare

(USA), Military Affairs Editor of The Nation Magazine, Co-Founder Committee for a Sane U.S.-China Policy.
Moderator: Joseph Gerson (USA), IPB vice President, President CPDCS
Description:
This webinar will present leading voices from the U.S. justice and peace movements, summarizing the challenges the U.S. people face and the priorities of the U.S. justice, peace and democracy movements.