2022/10/26 zoom webinar


U.S.-China Com­pe­ti­tion and the Korean Pen­insula: From Con­fron­ta­tion to Peace­buil­ding.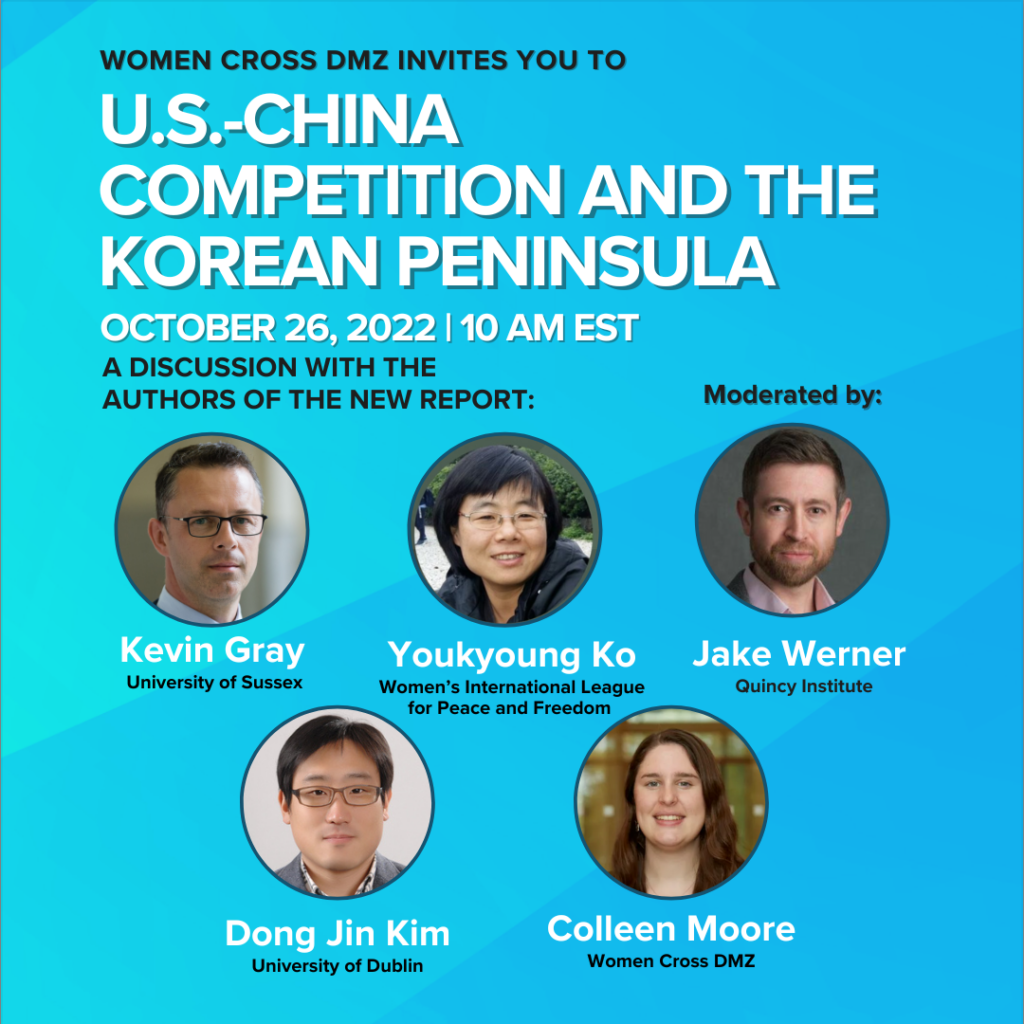 Click here to register. (zoom-link)


Two weeks ago the Biden administration released its National Security Strategy, and China just wrapped up its Communist Party Congress.
What will the growing U.S.-China rivalry mean for peace on the Korean Peninsula, and what can we do to change course to avert a devastating conflict?
Find out tomorrow, October 26 at 10 AM ET, in a discussion with the authors of a new report, U.S.-China Competition and the Korean Peninsula: From Confrontation to Peacebuilding. They'll discuss the implications of the U.S.-China rivalry on the Korean Peninsula as well as the opportunity that regional peacebuilding presents for U.S.-China cooperation. Click here to register.
Speakers:
Kevin Gray, Ph.D., Professor of International Relations at the University of Sussex

Dong Jin Kim, Ph.D., Senior Research Fellow in Peace and Reconciliation Studies at the University of Dublin

Youkyoung Ko, Consultant at Women's International League for Peace and Freedom

Colleen Moore, Advocacy Director of Women Cross DMZ

Moderator: Jake Werner, Research Fellow at the Quincy Institute