2022/04/21 zoom webinar 6 pm + Montana Time


A NEW YEMEN WAR POWERS RESOLUTION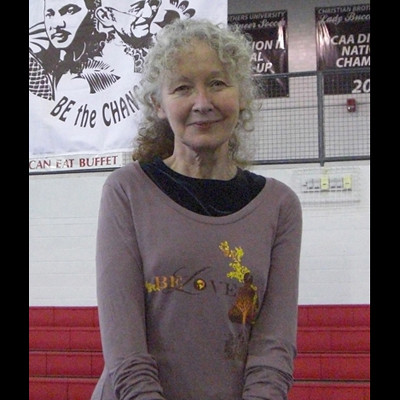 Join us via Zoom on Thursday, April 21, 6pm for
Kathy Kelly: "War Is Never The Answer"
An evening (via Zoom) with Kathy Kelly:
President of the Board of World BEYOND War,
2005 Peace Seeker of the Year Award Recipient from the Montana Peace Seekers Network and a Nobel Peace Prize Nominee.
A Zoom presentation by Kathy Kelly:
"War Is Never The Answer"
followed by questions and conversation via Zoom,  and also an in-person gathering at the Helena Library to participate together as a group in this Zoom video meeting.

Join this April 21 Zoom Meeting at
https://us02web.zoom.us/j/86121170772
   Meeting ID: 861 2117 0772 Passcode: 791556
Facebook Event Page:
https://www.facebook.com/events/1088413215070879

Kathy Kelly …
Kathy Kelly's efforts to end wars began during the time of the Vietnam war, more than 60 years ago, and have led her to living in war zones and prisons over the past 35 years. A three-time Nobel Peace Prize nominee for her activism, in an effort to stop the spread of violence, Kathy has also protested nuclear missile silo sites, the bombardment of Yemen, the occupation of Gaza, and the US drone policy and (while imprisoned) has worked to empower fellow women imprisoned.
    (More about Kathy Kelly below.)  
This event is co-sponsored by

>>> The Helena Service for Peace and Justice/SERPAJ,
>>> Montana NOW: Montana Chapter, National Organization for Women,

… and >>> Montana Women For … Peace, Justice, Equality
Event Co-sponsors:
>>>  the Helena Service for Peace and Justice/SERPAJ: https://www.facebook.com/HelenaSERPAJ, https://montanapeaceseekers.org/helena/purpose/ … Contact Helena SERPAJ for more information at (406) 422-6303
and
>>> Montana NOW: the Montana Chapter of the National Organization for Women: https://www.facebook.com/MontanaNOW
>>> Montana Women For … Peace, Justice, Equality: https://www.facebook.com/montanawomenfor
Kathy Kelly has devoted most of her life to making peace.   
       In 2009 and 2010, Kathy was part of two Voices for Creative Nonviolence (an organization which she co-founded; http://vcnv.org/) delegations which visited Pakistan to learn more about the consequences of U.S. drone attacks. From 2010 – 2019, the Voices for Creative Nonviolence organized dozens of delegations to visit Afghanistan, where they continued learning about casualties of U.S. military drone attacks. Kathy has participated in almost 30 peacemaking missions in Afghanistan. Voices also helped organize protests at U.S. military bases operating weaponized military drone attacks.  
    In 2003 while Kathy was in Baghdad she was cradling an Iraqi child in her arms as she witnessed firsthand the US military's massive, deadly "Shock and Awe" bombardment of Baghdad that began the 2003 invasion of Iraq. https://covertactionmagazine.com/2022/03/16/shock-and-awe-then-and-now/
      Kathy was also a founding member of Voices in the Wilderness, precursor to Voices for Creative Nonviolence, and from 1996 to 2003, as a Voices in the Wilderness peacemaker, she brought food and medicine to Iraqi citizens and children's hospitals in deliberate violation of the deadly, severe US (Bush and Clinton) and UN-imposed economic sanctions that began in 1990… Kathy's trips to Iraq began after it was revealed in 1995 by UNICEF and others that in the 1990-1996 period, an estimated 576,000 Iraqi children under 5 had died as a result of those sanctions — as reported in the New York Times 12-1-1995: https://www.nytimes.com/1995/12/01/world/iraq-sanctions-kill-children-un-reports.html. The 1990-initiated sanctions were total financial and trade sanctions/embargo (banning essentials including medicines, chlorine need to purify water supplies, and almost everything) imposed by the UN Security Council through Resolution 661, adopted on August 6, 1990  https://truthout.org/articles/us-sanctions-caused-mass-civilian-deaths-in-iraq-afghan-civilians-are-up-next/; and "The Secret Behind the Sanctions against Iraq" by Tom Nagy, https://www.ratical.com/ratville/CAH/UScahIraq.pdf ]
           Death by Sanctions: Also see https://www.gicj.org/positions-opinons/gicj-positions-and-opinions/1188-razing-the-truth-about-sanctions-against-iraql https://www.worldfuturefund.org/Articles/madalbright.htm.
           On April 4, 2022, Kathy Kelly wrote: "I have long appreciated the Helena Service for Peace and Justice (SERPAJ), which reached out to me to suggest this April 21 gathering, for supporting peace team efforts to resist wars."
Much more about Kathy Kelly at:
  >>> Kathy on Facebook: https://www.facebook.com/kathy.kelly.35325 and https://www.facebook.com/Kathy-Kelly-Peace-Activist-189069044486246
  >>> "Kathy Kelly: Six Lessons for Peacemaking and Stopping the Spread of Violence, Learned in Places like Afghanistan and Iraq" Posted by Alex Poppe of Preemptive Love https://preemptivelove.org/blog/kathy-kelly-six-lessons-for-peacemaking-and-stopping-the-spread-of-violence-learned-in-places-like-afghanistan-and-iraq/
  >>> Bio at Voices for Creative Nonviolence : http://vcnv.org/kathy-kelly-long-version/ 
   >>> Web search: https://duckduckgo.com/?q=kathy+kelly+nobel+peace+nominee&t=newext&atb=v275-1&ia=web
_____________________________________________________
Text of Kathy Kelly's Peace Seeker of the Year 2005 Award
from the Montana Peace Seekers Network (December 2005)
http://montanapeaceseekers.org/documents/KathyKelly–PeaceSeekersAward.pdf
    The Montana Peace Seekers Network is blessed and deeply privileged to name you, Kathy Kelly, as Peace Seeker of the Year 2005, as an expression of the deep respect, appreciation and honor in which you are held by the peace and justice community of Montana.
     This award represents a tribute to you for the courageous leadership, perseverance, and unshakable spirit that you have manifested by:
… listening to the cries of those most afflicted, often hard to hear, and responding like a voice in the wilderness, raising their laments to our attention, calling us to respond with compassion
… rejecting the works of war and instead practicing the works of mercy day in and day out nonviolently defying the so-called rulers of our time as they pursue unjust, immoral wars and strategies of death and destruction with a $400 billion dollar defense budget that steals from human needs and fails to protect the world's children and the most vulnerable
… putting your life and body in the way of the warmakers by holding the children of Iraq and trying to comfort them as the bombs were dropping in their neighborhoods in our name
… nonviolently defying the cruel U.S. and U.N. 1990-2003 embargo and economic sanctions that targeted not the leaders but the people of Iraq — by organizing and leading Voices in the Wilderness delegations to Iraq to deliver medicines and toys to children's hospitals in Iraq and defying the merciless sanctions that were directly responsible (as of 1996) for the death of more than 500,000 children of Iraq under the age of five
… being an ambassador of peace and a faithful representative of the humble one who said "Blessed are the peacemakers. They shall be called God's children."
… bringing a heart of compassion and nonviolence into the wilderness of U.S. foreign and military policy — asking us not to follow those who would lead us and our sons and daughters and friends toward more killing and more destruction
… being a vessel of love and compassion and courage, inspiring a wider and wider circle of peacemakers and justicemakers, helping to form a powerful community of gentle, strong people who
cannot be turned back from the works of mercy by threats and intimidations from our nation's leaders
… working day in day out, in prison and out of prison, to inflame in all you meet passions for justice and peace and compassion rather than passions for hatred and war and injustice
… not looking the other way, by refusing to keep quiet about and bury the murderous truth that upwards of 100,000 Iraqi civilians have died as a result of the U.S. war against Iraq, with child malnutrition escalating and chronic outbreaks of such diseases as hepatitis and cholera occurring in Iraq — proclaiming and providing the evidence for the truth that the invasion and occupation of Iraq was and is a human catastrophe and crime, not a victory
… giving us hope that we can get together to nonviolently defeat U.S. militarism, at home and abroad, hand holding hand, catching courage from one another to raise pressure against war, delivering a verdict against war and occupation and moving us all to the works of mercy.
Kathy Kelly:
We see in your loving heart and hands the light that shines and dances and makes us one with all life.We pledge to go with you to light, life and love, rejecting the works of war, doing the works of mercy.