Goodbye US troops – Less military means more peace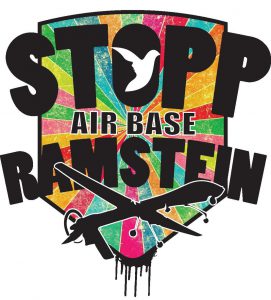 Newsletter of the campaigne "Stopp Air Base Ramstein", Germany
What we must think of Donald Trump's announcements, we have known at least since his statements about withdrawing troops from Afghanistan and Syria. He's lying through his teeth.
But if he should ever take a right political step out of personal disgruntlement about Germany's military spending, for reasons of revenge or for strategic orientation towards China, we welcome the withdrawal and celebrate it with a big party at Ramstein Air Base (https://www.tagesschau.de/ausland/us-truppenabzug-101.html).
US troops in Europe jeopardize peace, increase the danger of war and contribute to the militarization of these countries. They are a daily threat to the population and the environment. They are a core component of the confrontation policy with Russia. Fewer troops and military forces can open the way to a policy of common security in Europe.
We demand once again: Trump, take home with your troops the nuclear weapons from Büchel as well!
The withdrawal also means the historic opportunity to close Ramstein Air Base, the hub of the worldwide drone mission. Fewer soldiers in Ramstein means more peace for people and the environment in the region. The closure is the logical consequence of less military.
We underline our demand: Now it is finally time for the Federal Government to cancel the stationing agreement! Now is the time to secure jobs and income for the people and to transform militarized regions into places of peace with a comprehensive conversion program in the Kaiserslautern/Ramstein region, but also in other regions of Germany.
Now it is taking its revenge that politicians in Rhineland-Palatinate and many other places in Germany have not even considered conversion plans.
The campaign Stopp Air Base Ramstein has been demanding this from the very beginning and had last contacted the mayors of the region in 2018 and proposed a "Round Table Conversion" (https://www.ramstein-kampagne.eu/runder-tisch-konversion-brief-an-die-buergermeisterinnen-der-region/). The letter remained unanswered. Conversion, the change from military to civilian, is possible, however, if it is politically desired. For this purpose the campaign has prepared a conversion paper (https://www.ramstein-kampagne.eu/diskussionspapier-zur-konversion-der-militaerregion-kaiserslautern/).
Translated by kristine with the support of www.DeepL.com/Translator (free version)
Original https://www.ramstein-kampagne.eu/goodbye-us-truppen-weniger-militaer-bedeutet-mehr-frieden/